CEMESP CIRCULATES ELECTION MESSAGES To IREX Partner Community Radios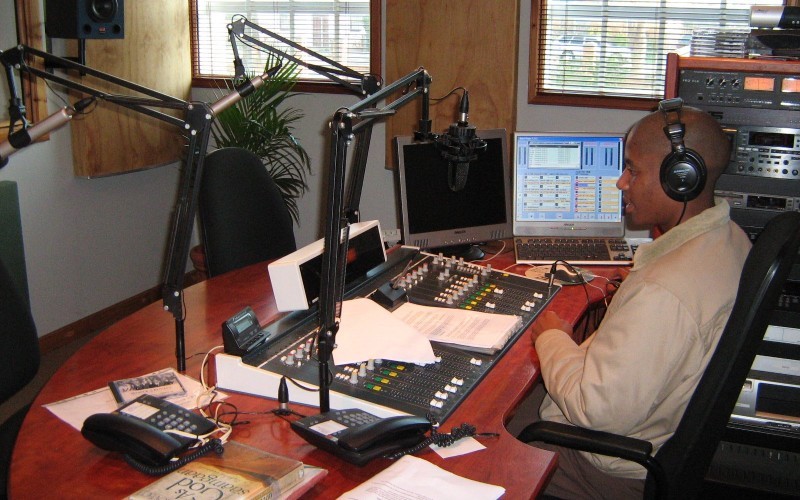 The Center for Media Studies and Peacebuilding, CEMESP has served five community radios in Bong, Nimba, Lofa, Grand Gedeh and Grand Bassa with specially designed election messages vetted and approved by the International Research and Exchange Board, with funding from USAID. This is a Special Elections project ahead of the senatorial elections in October this year.
As resource partner to IREX Civil Society Media Leadership program, CEMESP worked with the various partner community radio stations to produce these messages on issue based voting, women political empowerment, youth non violence conduct in elctions, the constitutional review process, among other things.
The messages were recorded in local dialects, targeting local audiences beyond targeted counties.
CEMESP will continue to touch base with the various stations to ensure that these messages are broadcast to influence behavior changes in ensuring credible, free and fair midterm senatorial elections.
"There will be period of audience survey to evaluate the audience receptivity of the messages on targeted audience," CEMESP Executive Director Malcolm Joseph has disclosed.
Community radio stations have used this project as a capacity building opportunity in helping them design similar behavior change messages in future.
CEMESP has been working to implement the Civil Society Media Leadership good governance and political accountability project in all seven IREX operational counties. This experience in dealing with community radio stations was an invaluable incentive in the successful implementation of the first phase of the project.
It is expected that the proposed audience survey whereby CEMESP will gauge the impact of the messages on the people will provide a critical measurement as to whether the intended objectives of the messages on the people was realized.
Incidences of voter card buying, youth manipulation in electoral violence, gender stereotype in elctions had been critically lapses associated with past elections in Liberia to justify this project.